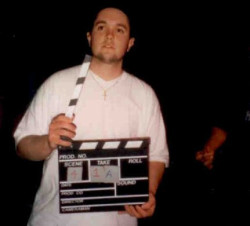 Matt started his film career back at C.W. Post college where he attended film school.  Upon graduating in 1999, Matt made three films over the next four years (one feature and 2 shorts) and racked up several awards and some acclaim along the way, before making a successful transition to the theater world. 
But stay tuned, Matt's about to make a successful transition back to the film world.  In the meantime,  read about his films below.
The Pretenders (2000) running time 85 minutes.
Good Tidings (2002) running time 15 minutes.