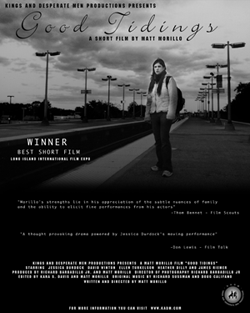 Stephanie Sullivan has not spoken with her father since he left her mother for a younger woman.  For some reason, he has reappeared this Christmas.  At first she ignores him, hoping he will just go away again.  However, he persists.  Finally, when Stephanie demands to know why he has been coming around, he tells her.  He wants her to meet his new baby daughter. 
Stephanie is now forced to deal with feelings she has buried for a long time.  Her brother and sister are no help, they each have their own lives.  Her mother, who never really recovered from the breakup, is devastated by this news. 
Now, all by herself, Stephanie must come to terms with her father's actions and decide whether she can really forgive and forget.
Link to movie coming soon!!